GuardianERM.Net Help
Table of Contents
---
The GuardianERM Menu
The various modules and functions of GuardianERM is accessed via the GuardianERM Menu system. Click the Menu icon at the top left corner to pull down the menu..

Click the arrow icon where applicable to expand the menu.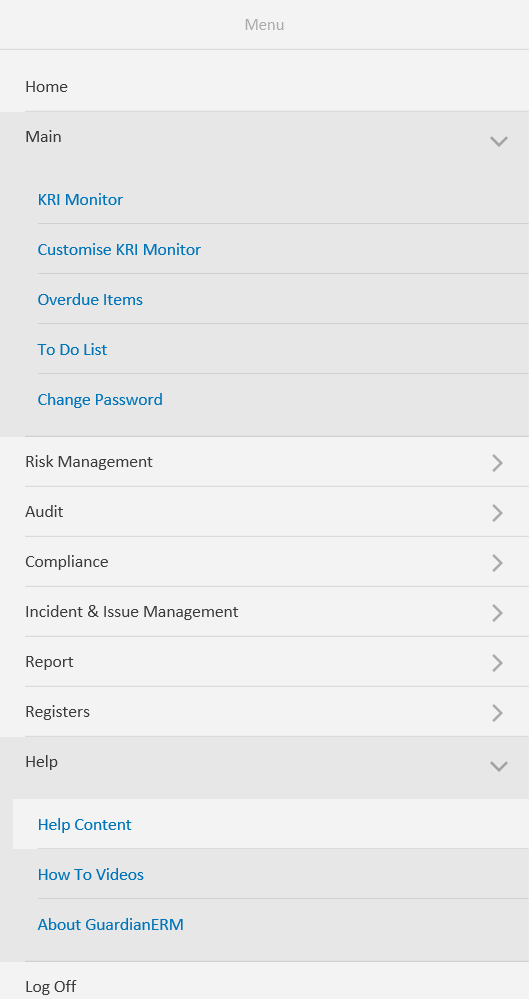 Click the desired function to execute.
If you click your user ID at the top right of the screen, you can change your user profile.